DESCRIPTION
Emulex LightPulse LPe1150-E 4Gb/s Fibre Channel PCI-E Host Bus Adapter

Manufacturer:
Emulex
Model Number:
LPe1150-E
Speed:
4Gb/s, 2Gb/s or 1Gb/s FC Link speeds automatically detected
Channels:
Single Channel
OS Support:
Windows, Linux, NetWare, VMware
Interface:
PCI-E
Condition:
Refurbished
Included:
Adapter, Long and Short Profile Brackets
Warranty:
30 Days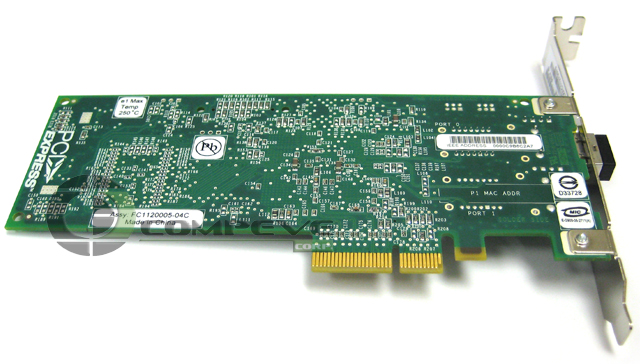 ---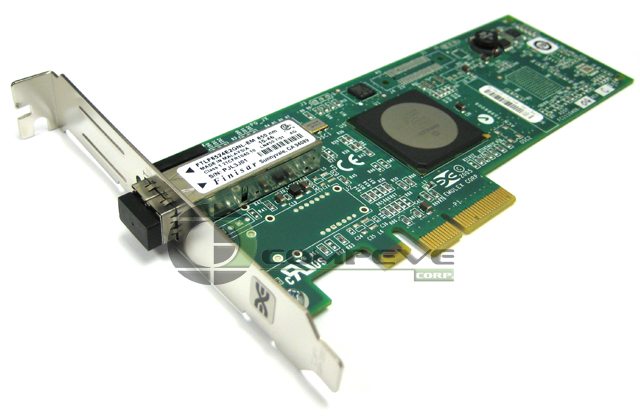 Unparalleled manageability, reliability, performance and ease of deployment
Streamlined installation and management, unrivaled scalability, and industry-leading virtualization support make the single-channel Emulex LightPulse LPe1150 the ideal solution for mixed-OS SAN environments. With powerful management tools and broad platform support, it delivers maximum performance in the broadest range of applications and environments.
Proven design, architecture and interface
LightPulse HBAs' highly integrated single chip design minimizes onboard components, while advanced error-checking and correcting methods assure robust data integrity. The Emulex firmware-based architecture enables feature and performance upgrades without costly hardware changes. The unique Service Level Interface (SLI) allows use of a common driver across all models of Emulex HBAs. Installation and management applications are designed to minimize reboots and further simplify deployment.
Key features
Exceptional performance and full-duplex data throughput
Comprehensive virtualization capabilities with support for N-Port ID Virtualization (NPIV)
Simplified installation and configuration using common HBA drivers and AutoPilot Installer
Efficient administration via Emulex OneCommand Manager for HBAs anywhere in the SAN
Common driver model eases management and enables upgrades independent of HBA firmware
Key benefits
Superior quality and reliability ensures data availability
Highly efficient installation accelerates deployment and reduces administration costs
Maximum SAN performance increases scalability and user satisfaction
Robust interoperability simplifies deployment and upgrades of SAN hardware and software
LightPulse Virtual HBA technology provides efficient host utilization and compliance with SAN management best practices
Advanced security protects the SAN from potential threats such as WWN spoofing, host masquerading, rogue/compromised servers and administrator errors