DESCRIPTION
Dell Precision T5400 Workstation:
Two Dual Core Intel Xeon Processors at 2.33GHz Each | 4GB RAM | 80GB SATA HDD
nVidia Quadro NVS 290 Video Cards Capable of Running 4 Monitors Simultaneously
Precision T5400:

Specifications:

Dual LGA771 Socket Motherboard




Two Dual Core Intel Xeon 2.33GHz Processors For Total of 4 Execution Cores


80GB Sata Hard Drive
nVidia Quadro NVS 290 Video Cards With Support For Up To

4

Monitors


875

Watt Power Supply


DVD-ROM Drive
4

GB RAM


OS: Windows 10
 

Included:

Computer, Power Cord, Video Card Splitter Cables

Condition:

Refurbished - Perfect condition, case may have a few scratches

Warranty:

30 days

Motherboard:

Socket

:

Dual Xeon Socket 771

Chipset:
Intel 5400

Supported CPU's:

One or two Dual or Quad Core Intel Xeon Processor

s. 1333MHz FSB, 64-bit

Memory

:

8

slots, up to 32GB quad-channel -

DDR2 PC2-5300 fully-buffered ECC

Networking

:

IBroadcom BCM5754 10/100/1000

Slots

:

1 PCI-e x8 slot wired as x4
2 PCI-e x16 Gen2 graphics slot w/ Dual 150W; (300W total)
2 PCI-X 64bit/100MHz slots with support for 3.3v or universal cards
1 PCI 32bit/33Mhz slot
Audio

:

Integrated

Standard I/O Ports:

8 USB 2.0: two on front panel, five on back panel, one internal on motherboard
2 serial, 1 parallel, 2 PS/2, 1 RJ-45, Stereo line-in and headphone line-out on back panel
Microphone and headphone connector on front panel, IEEE 1394a connector available on front panel with add-in card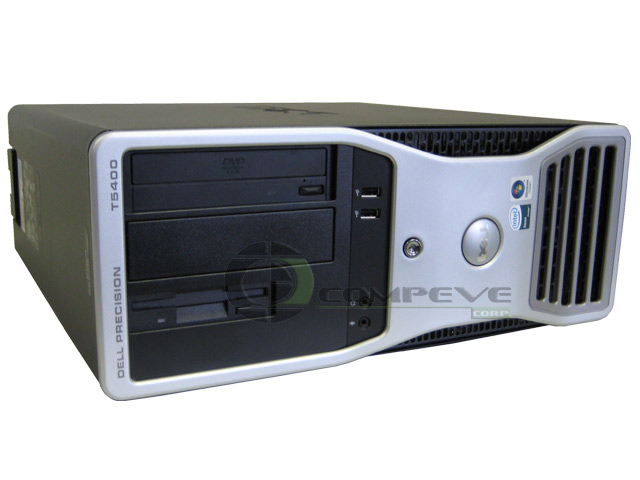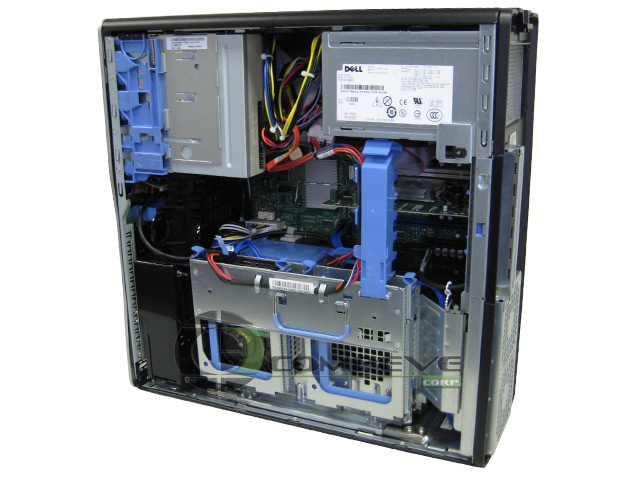 High Performance for Increased Productivity

Choose from the latest Intel 64-bit multi-core Xeon processors to power the Dell Precision T5400. And because your application demands often change over time, Dell Precision workstations are designed to evolve with you. With up to 8 potential cores, and a 12MB cache per processor, the T5400 can address some of the most demanding multi-threaded or multi-tasking application environments. The 1333MHz dual independent front side buses provide an up to 10.6GB per second bandwidth path for data between processors, memory and chipset.
"Run multiple applications with noticeably quicker results."
Outstanding Graphics Performance

The graphics offerings on the Dell Precision T5400 can handle the demands of 2D and Open GL 3D operations for engineering, architecture or design applications with ease. The Dell Precision T5400 offers a wide range of high-performance options, including dual Native PCIe Gen 2 x 16 slot support. Use the Dell Precision T5400 for CAD, GIS, and digital content creation.
ISV Application Certifications

Dell partners with leading ISVs to certify system and application compatibility so that your applications can run seamlessly on Dell Precision workstations, featuring over 25 active certified ISV