DESCRIPTION
Dell Precision T3400 Professional Workstation:

Intel Core 2 Duo (6550) Dual Core 2.33GHz Processor / 4GB RAM / 80GB SATA HDD
Two nVidia Quadro NVS 285 Video Cards Capable of Running 2 Simultaneous Monitors
and Genuine Windows Vista Business Operating System With COA
Included:

Included:

Dell Precision T3400

Workstation Case




T3400 Workstation Motherboard


Intel Core 2 Duo (6550) Dual Core 2.33GHz Processor
80GB SATA Hard Drive
Two nVidia Quadro NVS 285 Video Cards


4GB RAM




DVD-ROM Drive


Heat Sink
Operating System: Windows Vista Business
COA:

Windows Vista Business


Internal Fans
Power Cable
Additional software and documentation - not included

Condition:
Refurbished - Perfect working condition, case may have some scratches
Warranty:
30 days warranty

Motherboard:

Socket/Processors:
LGA775. Intel Core 2 Duo, Core 2 Quad, and Core 2 Extreme CPU's Supported
Chipset:

Intel X38 Chipset

Memory:
Four DIMM slots support up to 8GB2 dual-channel DDR2 800MHz or 667MHz non-ECC
and ECC memory
Networking:

Integrated Broadcom 5754 Gigabit6 Ethernet controller with Remote Wake Up
and PXE support
Slots:

2

PCI-E x16
1 PCI-E x8
3 PCI
Audio:

Integrated High Definition Audio

I/O

Ports:

Eleven USB 2.0: two front, six rear, three internal; One serial; One parallel; Two PS/2;
One RJ-45; Microphone and headphone connector on front panel; Two rear connectors
for line-in and line-out
Overview

Your work isn't considered entry-level so why consider a workstation that delivers anything less than superb performance, scalability and reliability? Key architectural advancements on the Dell Precision T3400 workstation can deliver ground-breaking performance that helps you power through complex tasks and complete your projects fast. Create, design and analyze, without compromise on a system that's optimized to meet your needs, today and tomorrow.

Dell partners with leading Independent Software Vendors (ISVs) to certify system and application compatibility to help ensure optimal performance in demanding workstation environments like computer-aided design, digital content creation, architecture, engineering and construction.
Affordable Power and Performance
The Dell Precision T3400 is designed to deliver top-quality performance at a great price. With the latest 64-bit dual-core and quad-core Intel Core2 Duo and Core 2 Extreme processors, the T3400 outperforms older workstation technologies. Support for 800 MHz memory, scalable up to 8 GB, the T3400 can give you excellent data processing speeds and performance. And with support for dual native PCIe x16 graphics cards, you can enjoy incredible graphics performance or quad-monitor capability in a very affordable workstation.
ISV Application Certification
Dell partners with leading ISVs to certify system and application compatibility so that your mission-specific applications can run seamlessly on Dell Precision workstations out of the box. Through rigorous testing, Dell also targets flawless compatibility and optimized performance in demanding work environments such as computer-aided design and engineering, digital content creation, software development, and finance.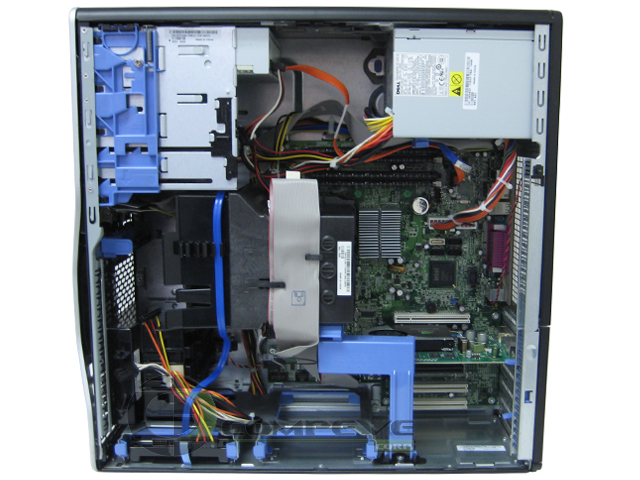 ---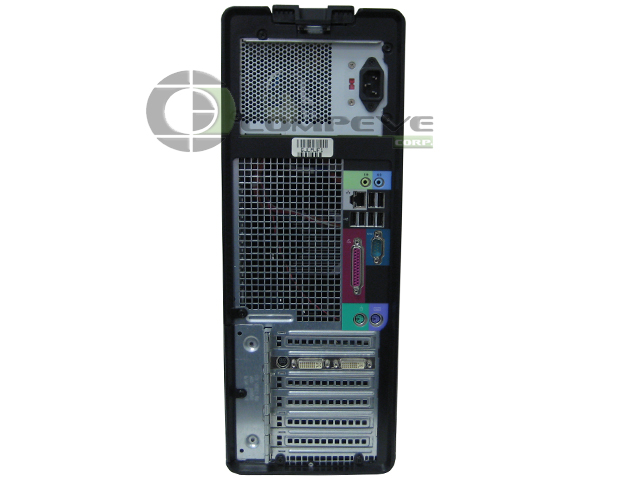 ---