DESCRIPTION

Supermicro 2U Server Ball Bearing Slide Rail Kit

Manufacturer:
Supermicro
Product Type:
Supermicro 1U, 2U Server Ball Bearing Slide Rail kit
Compatibility:
Supermicro 2U servers
Included:
2 internal rails
2 external rails
4 mounting screws
Condition:
Refurbished
Warranty:
30 days

Kit may fit many other servers, please refer to manufacturer specifications.

Superior design and uncompromising quality control enabled Supermicro to offer high-end products with unsurpassable performance to the market. With this unbeatable track record, Supermicro has earned a reputation as a manufacturing leader in the industry. Supermicro strives to build long-term relationships with customers by providing them with outstanding engineering innovations, quality, availability, and reliability in today's mission-critical fast-paced e-world.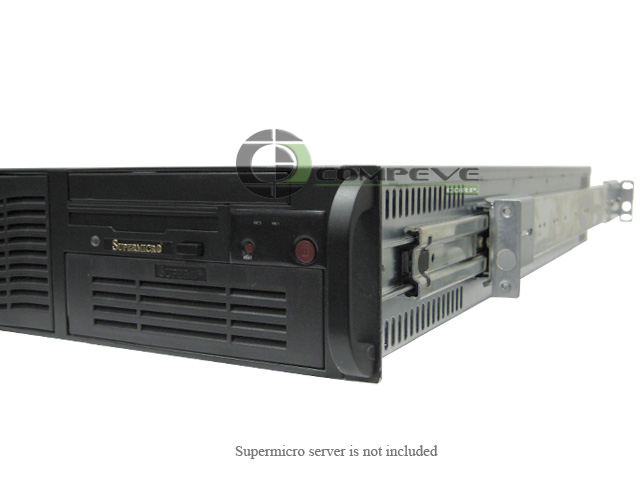 Customers who bought this product also purchased...